​​​​​​​
Balcony Project is an art project commissioned for Bernard Curtis Court, senior citizens housing unit for independent living in Bluebell Estate, Inchicore, Dublin. The outcome of this project is an 'Audio Box' (audiobook) , a limited edition artwork. The box contains audio works by artists, composers, musicians, ecologists and writers made in response to conversations with residents that were recorded on their common balcony over a period of fifty-two weeks. There are six chapters; Death, Love, Happiness, Being, Place and Nature. 
The contributers include Barbara Ellison, John Foley, NathanHall, Síofra O'Donovan, Sean Carpio and Ian McDonnell, Aebhín Cawley and Paul Scott. The design of the audio box was in collaboration with interactive designer Brian Solon and engineer Philip Whyte.

Generously supported by residents of Bernard Curtis Court and commissioned by Dublin City Council under the Per Cent for Art Scheme with funding from the Department of the Environment, Community and Local Government - the Balcony Project limited edition artwork is available to borrow from local stops of the Dublin City Mobile Library and Inchicore library, Dublin.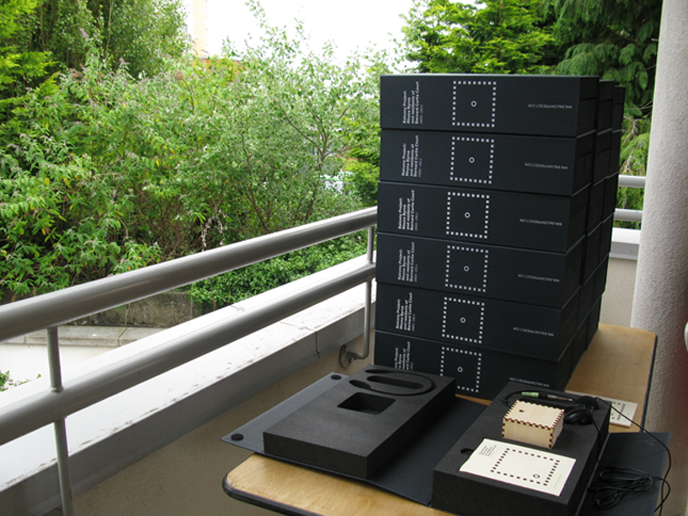 The Balcony project Launch at Bernard Curtis Court