Thrilled to be starting my new project Liffey Love Commissioned by Dublin City Council, Dublin City Public Art Programme Strand 2.  Liffey Love is an art project focuses on the River Liffey, a body of ever-changing water that flows through Dublin that both divides and connects the city. Working with the Liffey Sweeper to collect and repurpose plastic taken from the river to create and site two social sculptures along its north Campshires in the centre of Dublin. I will be working with Irish Nautical Trust, The Liffey Sweeper, Paltech, Green Generation, CME industrial and in collaboration with Billings Jackson design.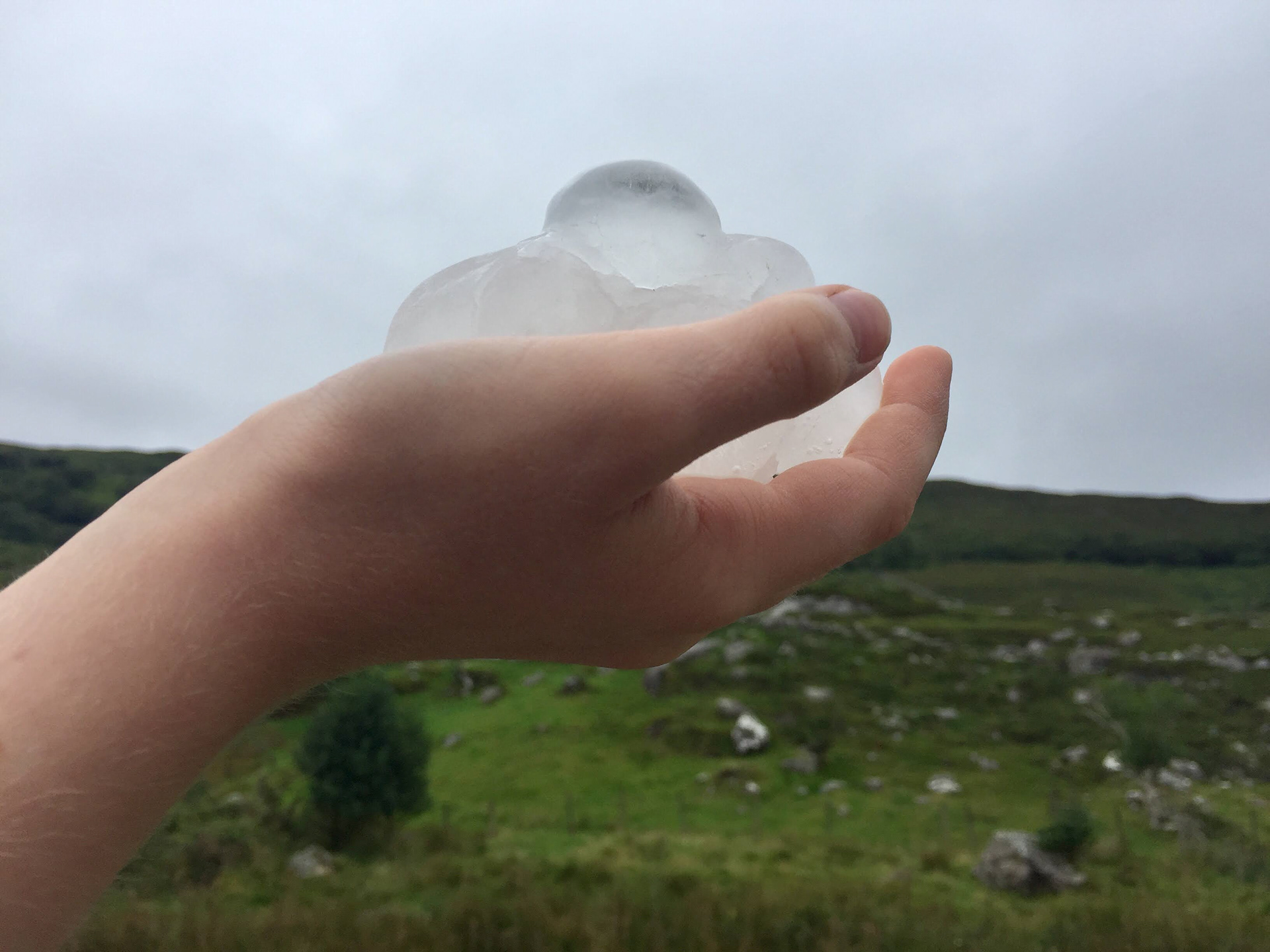 Please Touch: Tactile Encounters at the Glucksman Gallery Cork 
http://www.glucksman.org/exhibitions/please-touch-tactile-encounters
Rhona Byrne, Maud Cotter, Richard Forrest, Katie Watchorn Curated by Chris Clarke and Fiona Kearney
Listen to curator Chris Clarke and Claire Marie Butler talking about the show. 
https://www.rte.ie/radio/utils/radioplayer/rteradioweb.html#!rii=b9_21420839_1526_28-08-2018
Open studio event at FAAP 9th June 2018 
during a 3 month international residency award in 2017. 
Residência Artística FAAP Sao Paulo, Brazil. 
April - July 2018. Funded by the Arts Council Travel and Training Award. 
PARTICIPANT ARTISTS: Catalina Jaramillo Quijano (Colômbia); Léa Meier (Suíça); Luiza Crosman (RJ / Brasil); Michel Masson (RJ /
Brasil); Nathalie Nery (RJ / Brasil); Noara Quintana (SC / Brasil); Rhona Byrne (Irlanda); Ursula Gaisbauer (Alemanha / Áustria)

.
Delighted to be one of eight selected artists selected as part of the Children's Hospital Group Public Art Programme to develop new artworks for the public spaces surrounding the new children's hospital Dublin Ireland.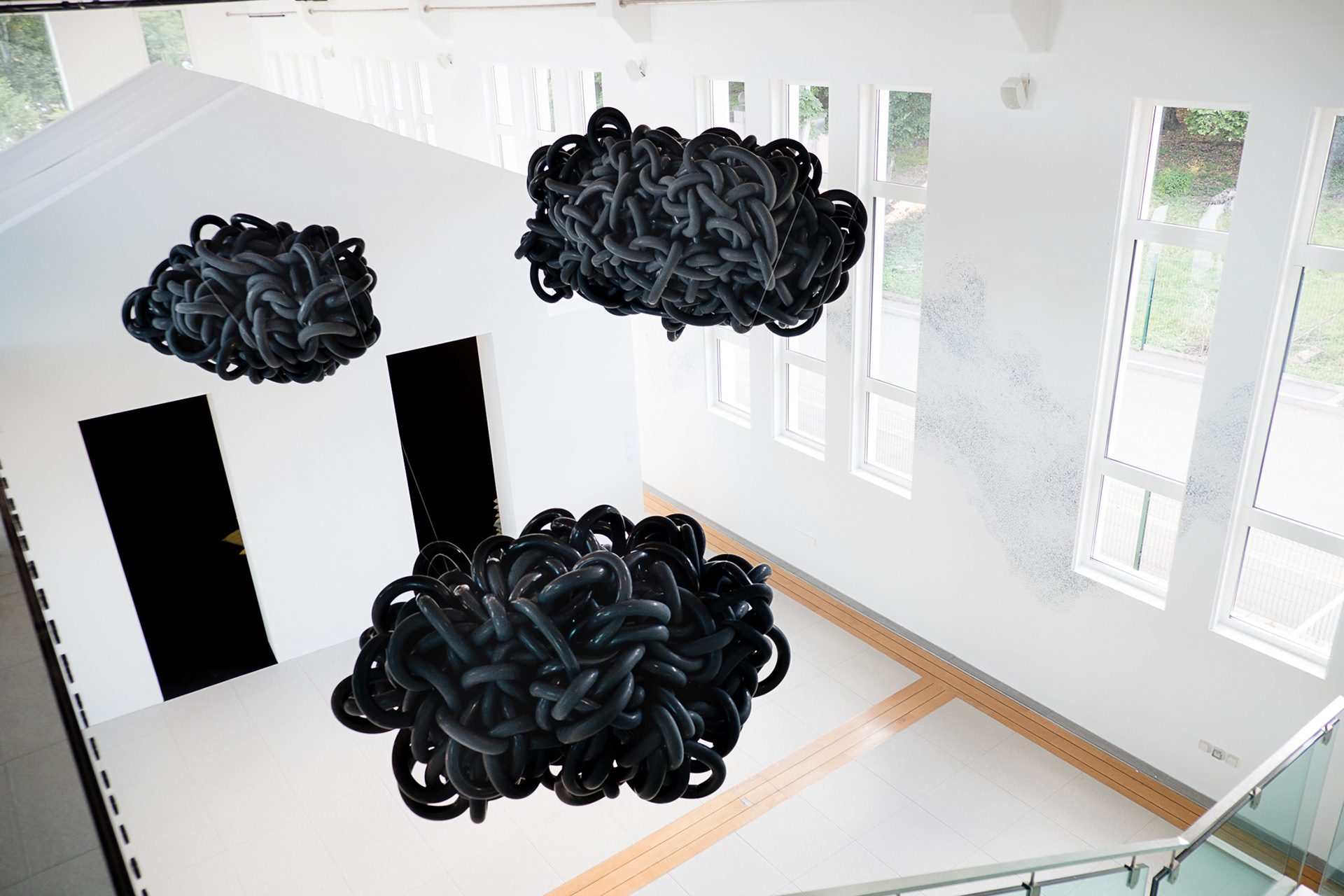 Marion Baruch • Hicham Berrada • Olaf Brzeski • Caitlind Brown & Wayne Garrett, Rhona Byrne • Hoang Duong Cam • Julien Discrit • Arpaïs du Bois • Latifa Echakhch, Emilie Faïf • Marco Godinho • Julie Guillem • Shilpa Gupta • Anne Immelé, Hao Jinfang & Wang Lijie • Feng Li • Jean-Gabriel
invited by choreographer Laura Murphy to make costumes and props for the audience to wear for the performance Yellow', a contemporary work-in-progress for two dancers and two musicians. Choreographed by Laura Murphy and composed by Michael Gallen Thursday 22nd June 5pm at The Granary Theatre Cork Midsummer Festival 
Awarded a major new commission IN CONTEXT 4 - IN OUR TIME is South Dublin County Council's Public Art Programme 2016 - 2019. In collaboration with artist Yvonne Mc Guinness our project is The Central Field a proposed large scale temporary land artwork that draws on the idea of an amphitheatre. This contextually responsive project is responding to the stalled planning process in Adamstown and aims to engage local residents in unearthing and reimagining a shared public realm.  http://www.incontext4.ie/projects/the-central-field-draft
Lunchtime Lecture at Maynooth University about my new Percent for Art commission for a new major artwork ' The Scribble' for the new Education Hub building in Maynooth University.  
The Art Commission is for Maynooth University Education Building designed by Scott Tallon and Walker Architects. The building houses the Centre for Teaching & Learning, the Department of Adult & Community Education, the Education Department and the Froebel Department.  The commission which spans four stories of the building will be installed in 2017.  
An Essay written by Varri Claffey about  'And on that Note' a project I did in 2014 commissioned by Patrick Fox, Heart of Glass Liverpool. The publication is PRAXIS Vol 1 Of people, Place and Time 2017.  
Presenting Embodied Encounters: A LASER Talk at the Embodied Cognition and the Arts Conference 
December 10, 2016 - 5:30pm
xMPL, Claire Trevor School of the Arts, UCI
Workwear made for A Fair Land, Grizedale Arts at Irish Museum of Modern Art summer 2016. 
You and I, Curated by Alissa Kleist
17 February – 1 April 2017 
3-day workshop  3 – 5 February 2017                                                                                           
'Public! – workshop facilitated by Rhona Byrne in collaboration with Quarter Block Party
Tree houses made to perch on the pillars of the venue
Design Meets Play international conference held in October. 2017 A Playful City